[vc_row][vc_column width="1/2″][vc_column_text]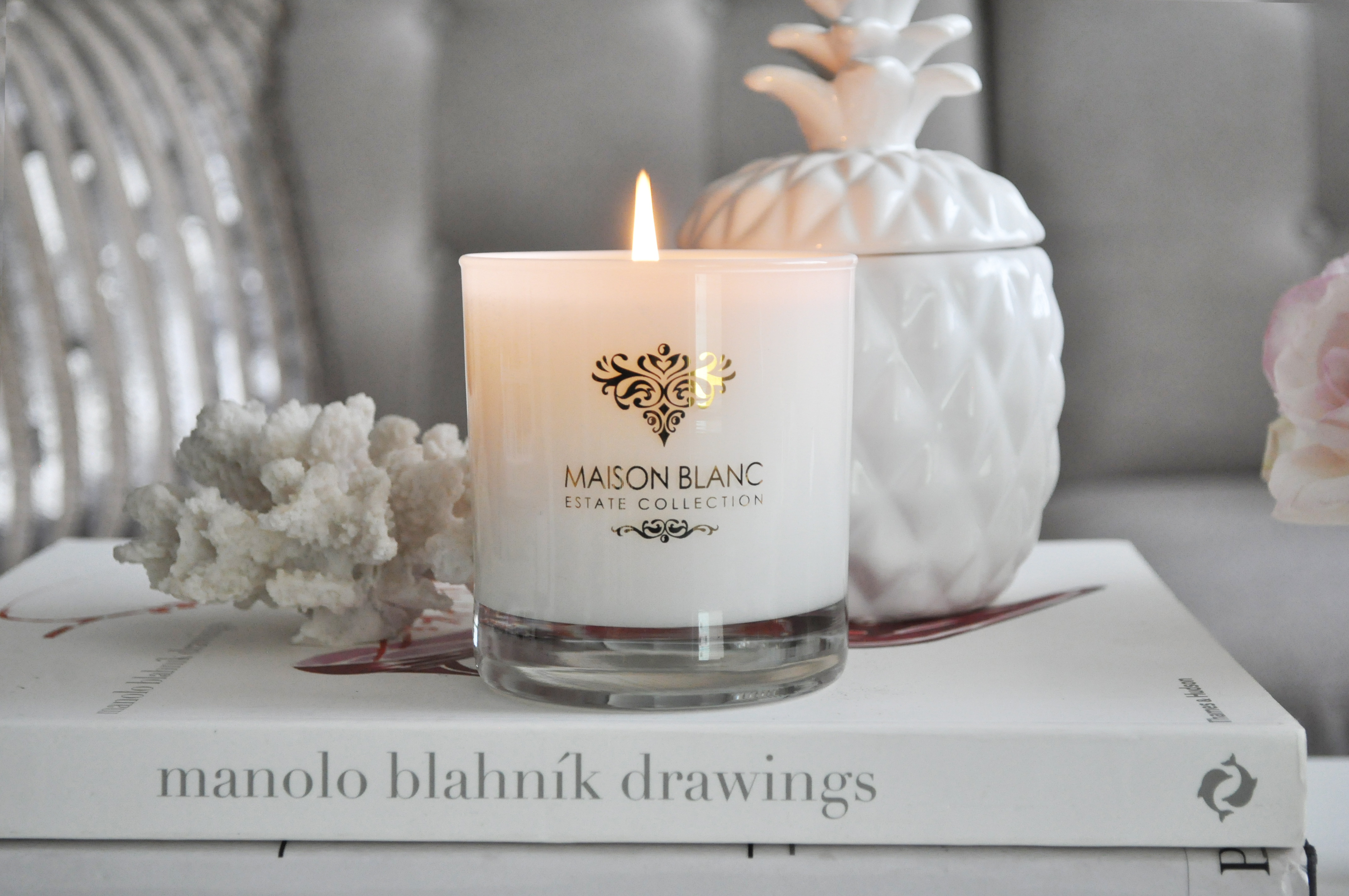 The Story
Scent holds the power to transport us back to a memory, a favorite place, or right back home with one deep inhale.
Crafted with care from the finest botanicals and essential oils sourced from around the world, each indulgent fragrance is infused with the essence of global travel destinations. Strike a match and live the inspired life.
The Collections
Introducing MAISON BLANC, the first luxury candle collection from The Estate Collection. Each fragrance is artfully crafted to capture the very essence of luxury travel destinations around the globe.
Inspired by tales of old world charm infused with a new world edge, MAISON BLANC is a truly unique fragrance experience. Transport yourself back to paradise with just the strike of a match. Ignite your senses. Find your sanctuary. Revel in the luxury.
Inspired by Europe. Hand-made and hand-poured by the finest candlemakers in California. Each candle and package are artfully adorned with 22-karat gold detailing, the very definition of class and luxury.
The Company
The Estate Collection is the premiere designer and purveyor of luxurious home, bath, body and lifestyle products. Each breathtaking creation is influenced by travel and a lust for life, resulting in a truly unique fragrance experience.
The Estate Collection resides in Beverly Hills, California. The dynamic team combines a passion for travel, a lust for life, and the essence of luxury into every lifestyle product. From the careful blending of fragrances to selecting the perfect packaging, we are committed to producing only the highest quality products for you and your home.
---